Case vs lying AFP witness filed by kin of slain Kidapawan farmer
Submitted on Tue, 08/02/2016 - 11:41
"He is lying." This is what Ebao Sulang, father of slain farmer during the April 1 dispersal in Kidapawan City, North Cotabato, said on military witness Charlie Pasco as he filed a perjury case against Pasco at the Department of Justice (DoJ).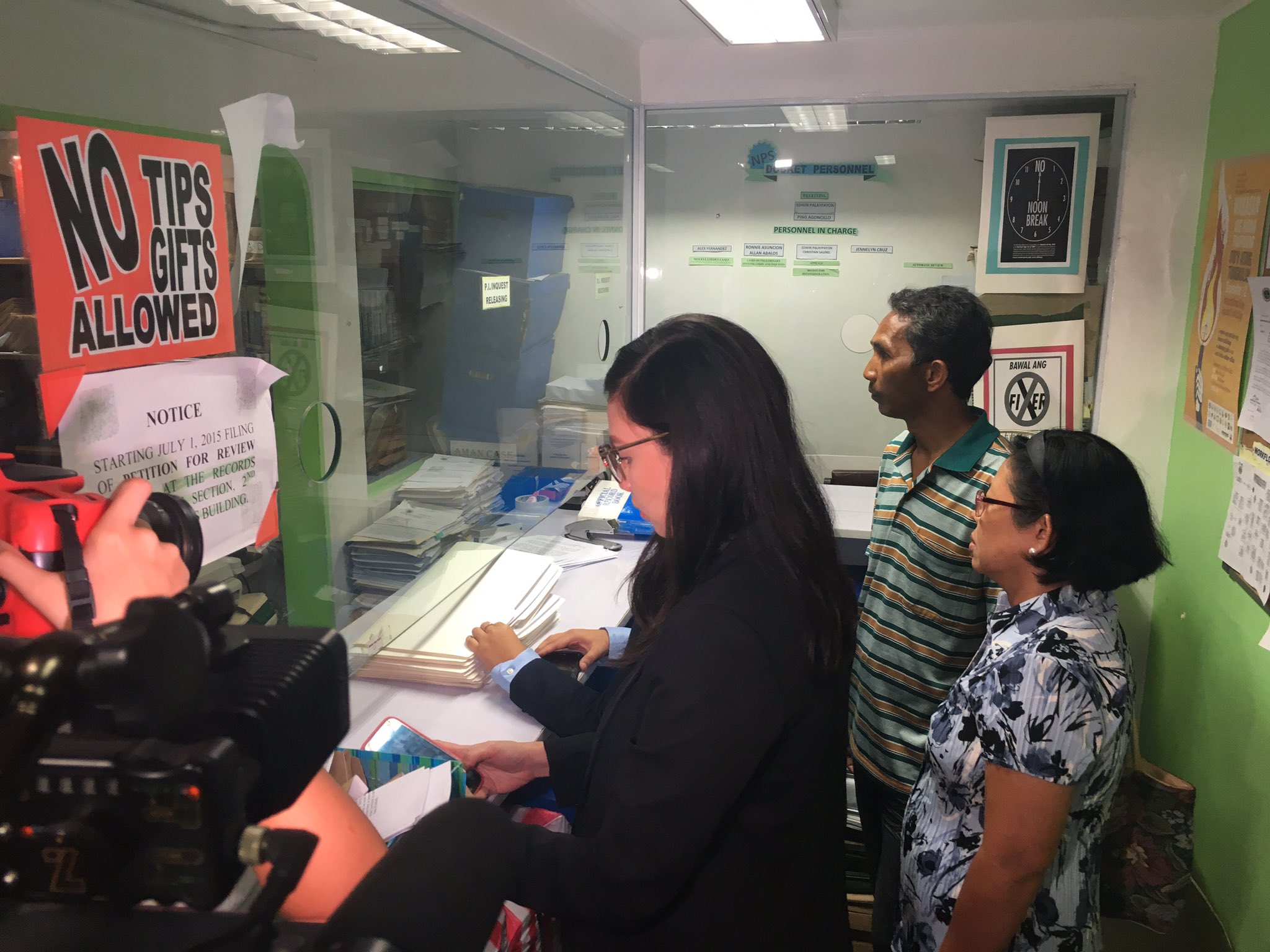 On April 20, 2016, Pasco, a self-confessed rebel returnee and military asset, testified under oath before the Senate Committee on Justice and Human Rights at its second public inquiry and consultation on the violent dispersal of farmer-protesters in Kidapawan City.
Pasco stated he knew Darwin Sulang, Ebao's son, because he claimed they were both members of the New People's Army a few years back. Pasco claimed that Darwin went inactive, before Pasco did, and that Darwin was carrying a gun during the April 1 dispersal. Other than Pasco's testimony, the Kidapawan police could not provide supporting evidence. 
Ebao Sulang, on the other hand, provided other witnesses to prove his claim that his son was unarmed during the whole duration of the protest and was never a member of the NPA. Darwin's killing was witnessed by 47 year old farmer Lumeriano Agustin, who was with Darwin at the time. At around 10:00 a.m., Agustin was cooking outside the United Methodist Church compound in Kidapawan, where the farmers sought sanctuary, when Darwin came over and asked him for food. Darwin was near him as they both watched the police disperse the farmers with water cannons and guns.
Darwin was one of the farmers of North Cotabato severely affected by the El Nino. He was a motorcycle driver. 
On April 25, 2016, at least ninety-four (94) national and local officials, police and military officers were charged at the Office of the Ombudsman in Mindanao for their involvement and participation in the various grave human rights violations committed against the North Cotabato farmers last April 1. Charges of murder, frustrated and attempted murder, torture and physical injuries, illegal arrest and detention and other civil and political rights violations were filed by the farmer-complainants, including families of those who were shot during the dispersal, as well as the farmers who were illegally arrested and detained by the Philippine National Police (PNP). To date, there is no resolution on the cases.
Ebao Sulang was assisted by the National Union of Peoples' Lawyers (NUPL), Public Interest Law Center (PILC) and Karapatan when he filed the perjury case at the Justice Department.