Killings, a policy of Aquino and the AFP
Submitted on Wed, 09/09/2015 - 03:28
"The victims, their kin and the witnesses have spoken: the Armed Forces of the Philippines and its paramilitary forces are responsible for the grave crimes and atrocities against them, their tribes, and their communities. There is a distinct pattern in the 262 documented victims of extrajudicial killing and the 292 victims of frustrated killings, especially in the cases of the killing of the Lumad in Mindanao: they were defending the people's right to land, ancestral domain, social services, among others, and they are persecuted and killed.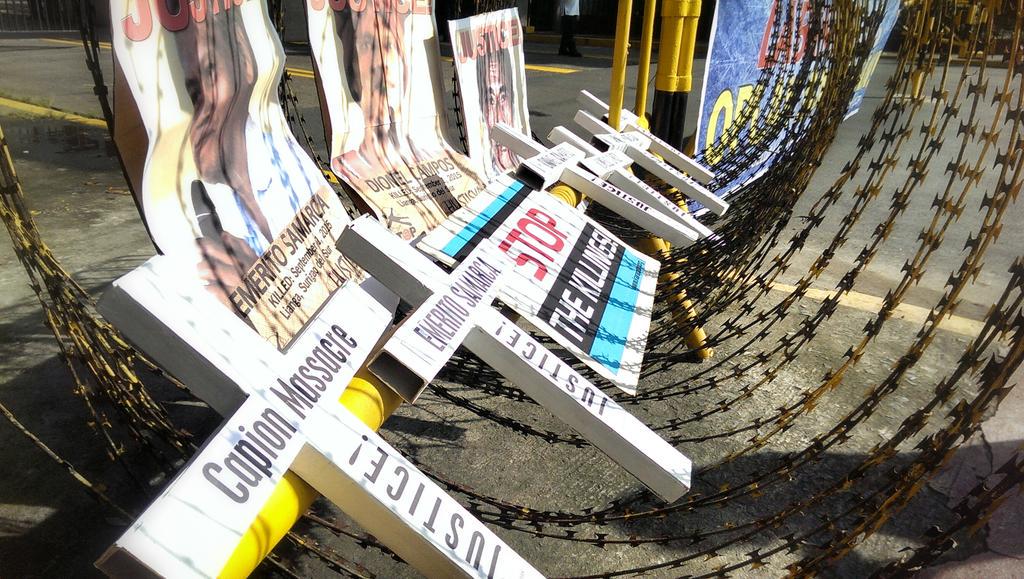 This is the dirty war of the Aquino government and the Armed Forces of the Philippines against the people through a policy called Oplan Bayanihan," Karapatan Secretary General Cristina Palabay said, in reaction to Aquino's statement, when pressed on the killings of Lumad.
From August to September 9, 2015, at least nine Lumad and an advocate of indigenous people's rights were killed, according to Karapatan Documentation Desk. The latest incident, on September 1, is the killing of Lumad leaders Dionel Campos and Datu Juvello Sinzo, and ALCADEV school executive director Emerito Samarca, instigated by the Magahat/Bagani/Marcos Bocales group, under the command of the 36th IBPA, the 75th IBPA and the 1st Special Forces Battalion. Prior to the killings in Lianga, Surigao, five Manobo farmers were massacred in Pangantucan, Bukidnon by soldiers from the 1st Special Forces Battalion on August 18, 2015.
Karapatan said "as in the previous Arroyo regime, Aquino and the AFP's Oplan Bayanihan has been implemented with CAFGUs, SCAAs, investment defense forces and many other paramilitary groups which may assume different names, but has essentially resulted to massive human rights violations and in sowing terror in civilian communities."
"The killing of Lumad in Mindanao and those who express their dissent against an unjust social system is not just a mere coincidence or hobby of the AFP. We believe that is a systematic attack to suppress legitimate people's actions. No lie of the AFP nor Pres. Aquino's feigned innocence on their involvement in the killings can hide the gaping truth," Palabay said. "Even UN Special Rapporteur on Internally Displaced Persons Dr. Chaloka Beyani cited these human rights violations as the reason for the Lumad evacuations. But liars as they are, the government resorted to distorting Beyani's statement," she added.
As of September 7, 2015, there are 2,658 individuals, all of them Lumad, who forcibly evacuated to the Surigao del Sur Provincial Sports Complex in Tandag City, from communities where the AFP continues to conduct military operations. More than 700 Lumad from Davao del Norte and Bukidnon are still in an evacuation center in the United Church of Christ of the Philippines compound in Davao City.